FREE gift with your purchase – tea samples and tea infuser!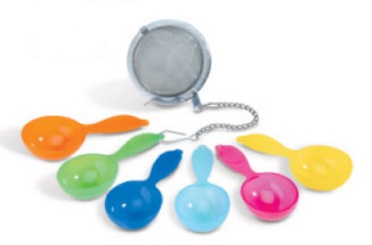 Take advantage of our Promo this week and get a FREE gift with every order placed on www.dreamteaboutique.com.
For every order more than $30 (excluding shipping) you will get a FREE Tea samples! You'll get 5 (five) different teas – retail for $5.00. Each sample — 10g — makes 1-4 cups of tea.
and Mesh Tea Ball Infuser with attached measuring spoon (The spoons come in a variety of six colors (Lemon, Royal Blue, Powder Blue, Orange, Cherry and Lime).
2″ Mesh Ball with attached 1 cup measuring spoon is the perfect personal tea portioning and infusing device. The mesh ball is made with 18/8 stainless steel that is FDA approved for food use and you'll find a mini perfect cup of tea measuring spoon conveniently attached at the other end.
These retail for $5.00 each (Total $10 value) and are yours for a purchase of $30 or more.
The gifts will be delivered with your purchase.
Promo ends next Friday. Quantities are limited so it's first come, first served.
Do you want to know about next Promo? Subscribe to our newsletter to get the information by email or join us on Facebook.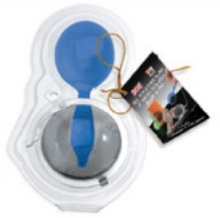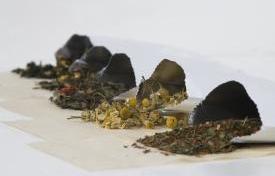 Share: